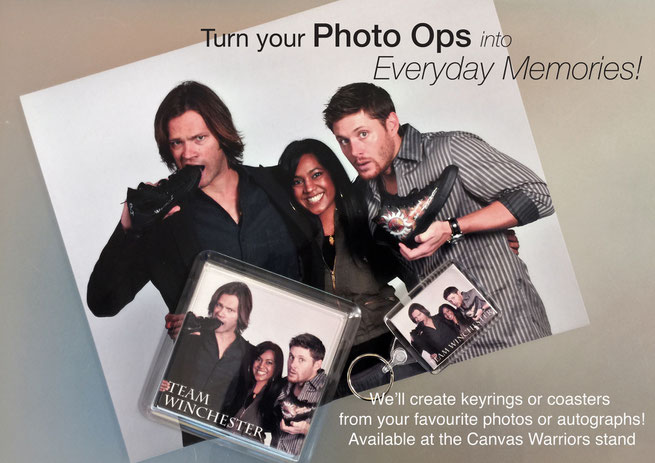 You will get the chance to get keyrings or coasters at Purgatory as the perfect reminder of an amazing weekend. All you have to do to get those amazing souvenirs is to go to the great Canvas Warriors booth. You'll get your item shortly after your order at their booth.
So, what do you think?
Want to get YOUR picture with Misha for example as a keyring at the convention?
Want to have the BEST memory of your sweet Mark autograph?
Yes, Canvas Warriors can also scan your autograph - or YOUR picture with one (or more) of our guests. If you get a great picture with Osric for example and would love him to sign this, get an autograph ticket, get his signature and maybe a personal note on the picture and walk with it over to the Canvas Warriors booth. Shorty after your order you'll get your keyring or coaster of YOUR pic + autograph :)