Purgatory 8 | May 25 - 26, 2024 | Maritim Hotel Düsseldorf
Purgatory 8 is an unofficial 2-day Convention with Starguests from the TV-Series "Supernatural", which includes creatures from heaven & hell and in-between - aka Purgatory! 
We expect between 5 - 8 Guests from the Show at each event. We are happy to offer you this Event in Germany. The Starguests will spend the whole weekend with you and entertain you with Panels on Stage. In addition there will be Autograph-Sessions and Photo-Shootings with the Starguests.
Many other great announcements of activities, such as a karaoke party, a merchandise room and a charity auction will follow during the next couple of months. 
Only up to 2500 Attendees will be at the Purgatory 8 Convention, so make sure to get your ticket before it's to late!
Do not miss the chance to meet your favourite actors of your favourite TV-Show.
Purgatory 8 Guests:
Special Guest:
Jensen Ackles
"Dean Winchester"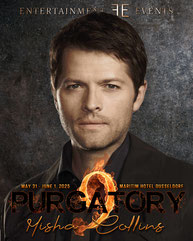 Special Guest:
Misha Collins
"Castiel"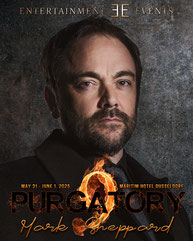 Regular Guest
Mark Sheppard
"Crowley"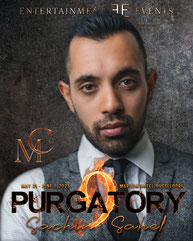 Regular Guest:
Sachin Sahel
Master of Ceremonies
Purgatory 8 will take place from May 25-26, 2024 in the Maritim Hotel Düsseldorf.
You can find Information to all Details in our Purgatory FAQs. 
You can find Information to our location here.
You can purchase Tickets to our Convention ONLY in our Ticket-Shop over Eventbrite.